Tampa Bay Rowdies vs Charlotte Independence: October 6, 2018
Carolina Herrera's Bridal Spring 2019 Collection Targets Modern Brides
MAC x Steve J. & Yoni P. Yoni Attraction Lip & Cheek Palette (.00)
It includes the most covetable six shades of pink ever, to be used on both the lips and cheeks.
• Keep It Loose – warm pink
• Secret Admirer – bright coral
• Young at Heart – bright pink
• Weekend Getaway – cool rose
• Lazy Sunday – baby pink
• Show Orchid – very hot pink
MAC x Steve J. & Yoni P. Powder Blush (.00)
Peony PetalandSugar or Syrupare the the MAC x Steve J. & Yoni P. makeup 2019 collection's powder blushes, which include, respectively, a bright satin pink shade that is one of South Korea's ultimate must-haves when it comes to makeup, and a light yellow-pink one to wear during the best nights out with friends.
MAC x Steve J. & Yoni P. Eyeshadow Duo (.00)
Limited edition and shimmery, the MAC x Steve J. & Yoni P. makeup 2019 collection's eyeshadows aren't for the faint-hearted for sure!Touch Me BabyandMidnight Fever Dazzleshoware the available duos, and we absolutely recommend them if you are looking for something special to wear on the most special occasions.
• Let's Boogie – black with sparkles
• Sparkling Moment – black with purple and red sparkles
• Soba – gold brown with gold shimmer
• Keep on Twinkling – light frosted pink
MAC x Steve J. & Yoni P. Studio Eye Gloss (.00)
Available inPearl Varnish, which is white gloss with pearl, this eye gloss comes to add a sparkly vibe to your peepers.
MAC x Steve J. & Yoni P. Lipstick (.00)
The collection features four shades of lipsticks, namelySpotlight Me(a light peachy nude),A Killing Smile(a matte, bright pinkish red),Yoni Crush(a bold orange), and especially the iconicCandy Yum-Yum, here revisited in an extra neon pink shade.
MAC x Steve J. & Yoni P. Mascara
The collection includesZoom Lash, a vivid black mascara that will give any lashes the extra luxurious factor.
MAC x Steve J. & Yoni P. Makeup Bag
Cute and cartoonish, the MAC x Steve J. & Yoni P. makeup 2019 collection's makeup bag is the best place to store all of your makeup products in!
Well, we must say MAC Cosmetics has been definitely rocking 2019 so far, hasn't it?
Photos courtesy of @ashley_rudder
Putting vintage Fifties and Seventies-inspired vibes together with Art Nouveau references has never been easier thanks to Alice Temperley's latestTemperley London bridal spring 2019 collection, the 11 pieces of which all exude some of the most elegantly mixed fashion inspirations we yet had to see in a bridal collection.
Although getting inspired by either the Fifties/Seventies or by Art Nouveau, is something that, to put it in Miranda Kerr's words, couldn't be defined as properly "groundbreaking" (especially when it comes to springtime), the newest Temperley London bridal spring 2019 collection gives us an extremely intriguing new vision of ethereality and tradition, with all the proposals being anything but banal.
The first thing one cannot help but notice is how skillfully Alice Temperley managed to include the abounding amount of intricately embroidered Art Nouveau-inspired patterns in the gowns, often accentuating their motifs either with ultra romantic sweetheart necklines or lace patterns (or even both). From time to time, she even implemented cascades of minuscule crystals in the more Art Nouveau-infused gowns, with the Regina gown being the one covered with crystals most.
"It's like a Fabergé wedding dress," Temperley said regarding her Regina wedding dress. "It looks like corsetry, this embroidered armor, but it's actually soft."
Delicate, elegant, and softly structured, the Temperley London spring 2019 bridal collection's Art Nouveau proposals inspire us to immerse ourselves in one of the most otherworldly scenarios (or, alternatively, in Alphonse Mucha's artwork), and we bet will consequently inspire the many brides-to-be to dare with something conventionally ethereal for their big day, too.
As for the vintage-inspired styles, Alice Temperley flawlessly and effortlessly hit it big as well. With this season being "very ethereal, dreamy, and soft, but super-glamorous," Alice Temperley couldn't exempt herself from experimenting with some cool, Fifties-inspired diva-like proposals as well, yet filtering each one of the styles through a more modern boho lens as a way to put "a little twist on things," as she told Vogue.com.
For these reasons, all of the remaining Temperley London spring 2019 bridal collection's gowns combine the iconic flared lines of the Seventies, especially when it comes to the sleeves, with the Fifties-inspired hourglass figures, with the corsets being particularly essential in defining the overall silhouette.
As a way to subtly break with all of the aforementioned leitmotifs, Alice Temperley even added a much-appreciated kind of dynamicity to her Temperley London bridal spring 2019 collection thanks to asymmetrically frilled hems, which also create an appealing contrast with the overall softness of the proposals, as well as with slightly shimmery, Nineties-inspired fabrics, which transposed the Art Nouveau embroideries from one material to another.
All in all, Alice Temperley's latest take on the bridal fashion is purely dreamlike, and it is definitely not that hard to understand why more and more brides are eager to head to Temperley London's store to find their perfect wedding dress.
Photos courtesy of Vogue
Get ready to dive into one of the spring 2019 bridal season's most eccentric collections, Jenny Packham's! The newestJenny Packham bridal spring 2019 collectiongives, in fact, wedding fashion a new name, with its sources of inspiration coming from both Jenny Packham's very own icons, and fromFallingprotagonist, Clara the Swallow.
Written by novelist Colin Thubron,Fallingtells the story of a very peculiar trapeze artist, i.e. Clara the Swallow, who journalist Mark Swabey falls in love with (I cannot tell you more about the book, otherwise I would spoil too many details about its plot!). The circus is, for this reason, one of the book's most recurring settings, with its colors, motifs, inspirations and references having been transposed to Jenny Packham's bridal spring 2019 proposals and runway show.
It was an imposingly appealing show, both because of its starry decorations on the walls, and because each detail embraced some of Falling's most recurring leitmotifs, with the one encouraging us to take risks in love being the most visible especially through the runway and collection's red-toned accents.
Love and fun, all wrapped around their otherworldly vibes, are the core of this latest bridal collection, with the designer being extremely prone to favoring the latter over a more conventionally traditional kind of fashion. Like many other designers, such as Christian Siriano and Monique Lhuillier, Jenny Packham places the bride-to-be needs at the center of her collection, treating them to a 32-piece, dream array of completely different styles one cannot get bored with for sure.
"Our brides have always been a little bit alternative," Packham said backstage, explaining also that she opted for tons of separates specifically made for "girls who want to create their own outfits."
And whether Jenny Packham's brides will opt for separates or classic gowns, the great amount of eccentric versatility the designer provided will surely satisfy many tastes. First and foremost, the newest Jenny Packham bridal spring 2019 collection satisfies the needs of those who are looking for the most exaggeratedly extravagant wedding proposals, thus including in the array a circus-inspired short dress in fiery red, as well as long, slightly Roaring Twenties-inspired shimmery dresses (available both in red and silver).
Secondly, the line-up will particularly intrigue those who are always looking for sensual proposals adorned with intricate Chantilly embroideries, the patterns of which are aplenty here, too.
Last but not least, those who prefer more diva-like gowns could always count on Jenny Packham's red carpet-approved wedding proposals, which this time around were inspired by some of the designer's biggest fashion icons, namely Jacqueline Kennedy Onassis (who wore an exquisitely embroidered Valentino wedding gown on her wedding day), and Carolyn Bessette-Kennedy.
Whatever one may opt for, the most important thing is, as Jenny Packham put it, to be a "bit daring in bridal and take a few risks."
Photos courtesy of Vogue
With so many designers breaking the wedding traditions, you can always turn to Monique Lhuillier for the perfect ethereal gown to wear on your big day. As it always happens with Monique Lhuillier's bridal line-ups, herMonique Lhuillier bridal spring 2019 collectionis the epitome of romanticism as well, with cascades of tulle fabrics, shiny pearls and bon ton floral embroideries aplenty dominating the scene.
Like many designers, Lhuillier also focused her bridal spring 2019 collection on delicate patterns, yet without experimenting with two of the bridal 2019 season's ultimate must-haves, namely the jumpsuit and the black-toned accents. Fashion designers such as those at Marchesa, Christian Siriano and even Carolina Herrera have all, in fact, played with such leitmotifs, treating us to a modern kind of bride-to-be that looks on her wedding day more from a cozy-infused point of view rather than from a traditionally elegant one.
With the fashion industry being all about versatility and freedom of choice, those who are looking for more classic wedding styles will be glad to see how skillfully Monique Lhuillier toyed with proportions while always keeping a strong focus on the standard, traditional wedding looks, never failing to enchant us with her dreamlike silhouettes and exquisitely embroidered patterns.
Monique Lhuillier's bridal spring 2019 collection is, for these reasons, a well-served range of both imposingly structured gowns, the ruffled layers of which could stand out from any crowd, and ethereally ultra-flared lines, with both leitmotifs being purposely designed to make any bride shine bright like a diamond from the ceremony to the reception.
"It's about the formality and the timelessness that a wedding should have," Monique Lhuillier explained backstage before her runway show at Carnegie Hall. "When I was a bride, I wanted to stand out and wear something that felt right for that celebration. Not worry about whether it was a fashionable choice or in line with the trends."
The inspiration for this bridal collection of hers came, in fact, from the designer's very own wedding day, for which Lhuillier chose a statement dress that could help make her memories even more unforgettable.
"I put myself back into that girl 21 years ago when I was shopping for my own wedding dress: I was looking for something that I didn't have in my closet, and I wanted that dress that was a statement that would make me treasure the moment forever. It's about going bigger, really focusing on the waist, and making sure it's timeless."
Like 21 years ago, Lhuillier's wedding dresses for the spring 2019 season are equally remarkable, with the mermaid silhouettes, the strategic peplum cuts at the waist, and the romantic sweetheart necklines accentuating the hourglass figures more, even treating us to some of the most unapologetically sensual looks of the season.
Last but not least, most dresses feature shimmery sparkles here and there, because, to put it in Lhuillier's own words, "a little sparkle goes a long way."
Photos courtesy of Vogue
Carolina Herrera's bridal spring 2019 collectionwas all about brides' desires, with each one of the looks exuding an ultra elegant wearability that could make anyone feel at ease on her big day.
Like many designers, Carolina Herrera focused her bridal spring 2019 collection on the assumption that wedding days should be fun and not (so) stressful, especially when it comes to choosing a bridal dress that makes it possible to both look flawless and move freely from the ceremony to the reception.
For these reasons, the latest Carolina Herrera bridal spring 2019 collection features both conventionally traditional flared gowns, and fancy chic separates along with the spring 2019 bridal season's ultimate must-have, namely the bridal jumpsuit. "I strongly believe in separates for weddings," Carolina Herrera said during her presentation, "that, for me, is the modern way of dressing the bride."
So, in what ways does Carolina Herrera define a modern bride-to-be? According to the acclaimed designer, the next generation of brides will be all about mixing romantic patterns with more urban-chic attitudes, whether one favors a bridal jumpsuit or a tulle gown. Although the collection, as a whole, is undeniably contemporary, Carolina Herrera's standard romantic leitmotifs are always visible in her designs, and got here translated to delicate floral embroideries and fairytale-like cuts, such as butterfly sleeves and sheer appliqués.
"For me," Carolina Herrera continued. "The most important day in the life of a woman is her wedding, and it has to be romantic, it has to be feminine, it has to be ethereal, it has to be dreamy—it doesn't have to be sexy."
Although one could debate whether her bridal spring 2019 pieces could be described sensual or not (I personally spot a clear "naively sultry" leitmotif I appreciate a lot), Carolina Herrera's take on the next bridal season is mostly and unapologetically romantic, even with the modern jumpsuits being refined by one of the most bon ton pussy bows you will ever see in the months to come.
Romanticism aside, there's another appealing leitmotif this latest collection of Carolina Herrera showcases, and it is the black belts some proposals featured. Like Marchesa's lineup, Carolina Herrera's bridal spring 2019 collection breaks the traditional wedding rules adding small accents of black, also known as the color (almost) no one wears during her wedding day. With Carolina Herrera being one of those fashion houses that usually likes to play with traditions most, we have to admit this latest unconventionally subtle take on bridal trends is truly remarkable.
Video: Ivanka Trump's style from the campaign trail to White House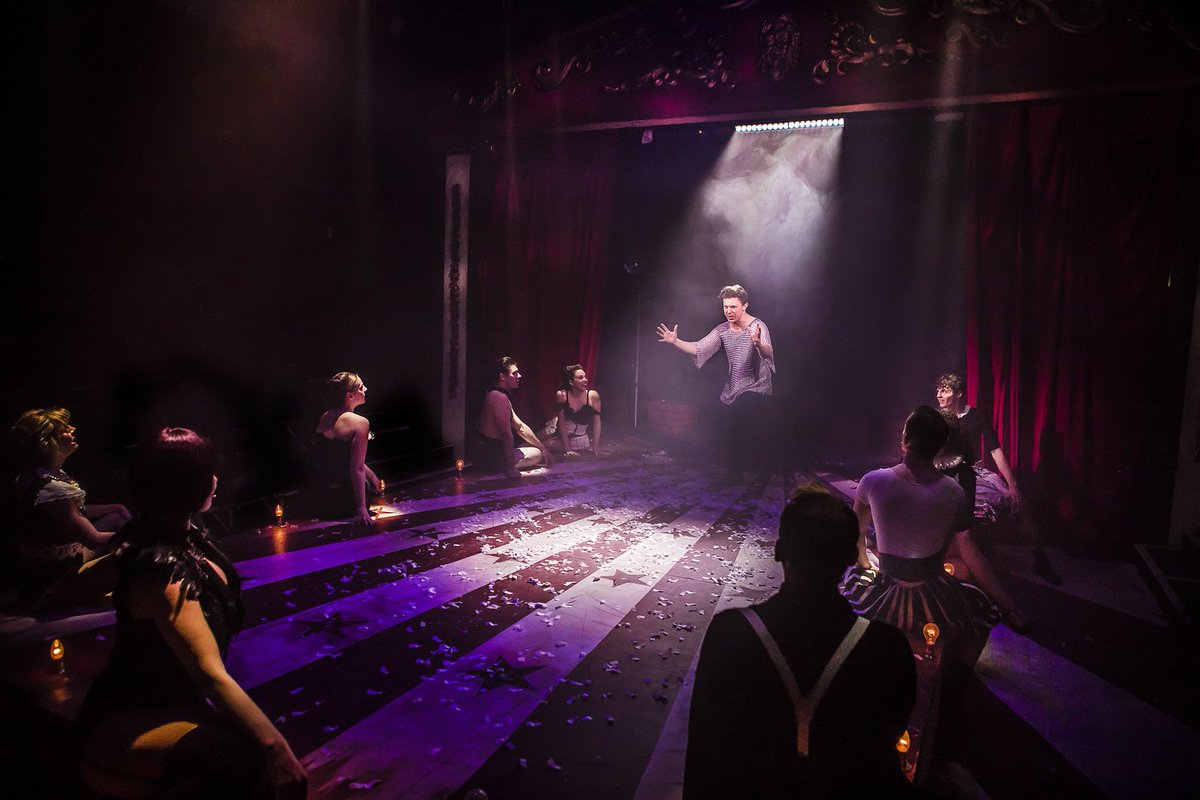 Carolina Herrera's Bridal Spring 2019 Collection Targets Modern Brides images
2019 year - Carolina Herrera's Bridal Spring 2019 Collection Targets Modern Brides pictures
Carolina Herrera's Bridal Spring 2019 Collection Targets Modern Brides recommendations photo
Carolina Herrera's Bridal Spring 2019 Collection Targets Modern Brides pictures
Carolina Herrera's Bridal Spring 2019 Collection Targets Modern Brides new pictures
picture Carolina Herrera's Bridal Spring 2019 Collection Targets Modern Brides
Watch Carolina Herrera's Bridal Spring 2019 Collection Targets Modern Brides video
Discussion on this topic: Carolina Herrera's Bridal Spring 2019 Collection Targets , carolina-herreras-bridal-spring-2019-collection-targets/ , carolina-herreras-bridal-spring-2019-collection-targets/
Related News
Crotamiton Topical
Body Image: How Social Media and Sexting Friends Helped Me Finally Love My Body
ADHD Meds May Pose Heart Risks for Some Kids
10 Science-Backed Ways to Beat a Bad Mood Fast
The Amazingly Simple Woven Low Ponytail Tutorial
How to Cope With Obsessive Compulsive Disorder
How to Make a Tub of Edible Wriggly Worms
Joan Smalls Made Hot Pants Look Chic at Bottega Veneta
How to Shred Chicken with a Stand Mixer
Should My Child Go to Summer School
15 Mismatched Swimsuits For An Eye-Catchy Beach Look
How to Tell Your Teacher You Dont Like Your Grades
The 12 Worst Things You Can Write on Your Online DatingProfile
Date: 14.12.2018, 03:34 / Views: 93493
---