Chairs - flour of choice, or how not to be mistaken when choosing furniture
It would seem, what is easier to choose a chair? However, those who faced the task of furnishing an apartment or a country house with furniture after the repair have long been aware that this task is far from easy. It's one thing parquet, and another to choose modern furniture. But you can relieve yourself this problem if you determine in advance the most important selection criteria and, given the interior style and its area. So what to look for in the first place? Let's figure it out.
First you need to determine the purpose of the chosen furniture. Not only its appearance will depend on it, but also the form, material and functional device. You can't buy the same chairs for the kitchen, for the nursery or for the study, for each room you need completely different pieces of furniture, and each will have their own task.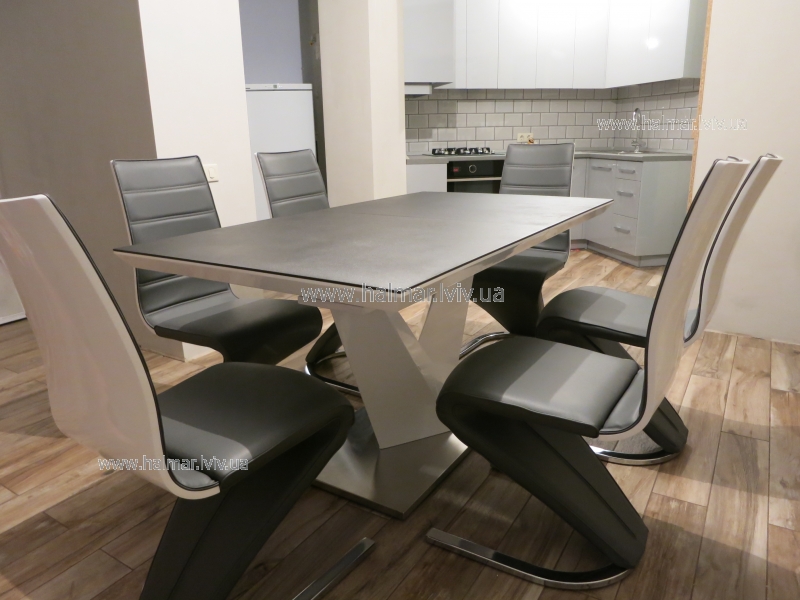 First, you should pay attention to the material of manufacture and finishing.For the kitchen, you should choose chairs from easy-to-clean materials that are resistant to wet cleaning, steam and temperature. Chairs and stools made of metal or polymeric materials will be optimal, they are easy to wash with artificial leather seats, and a variety of colors and textures will allow you to choose the right option for any kitchen interior.
For a more spacious dining room or living room, more expensive wooden headsets with soft textile upholstery are suitable. There are a great many options, and they are limited only by the budget of the buyer and the imagination of the designer. Usually, chairs for the dining room and living room are purchased in a set of 6, 8 or 12 pieces, depending on the floor space and the maximum possible number of guests.
A study or home workplace can hardly do without a comfortable ergonomic computer chair on casters, with velor, genuine or artificial leather. For schoolchildren or students, you can choose an inexpensive comfortable chair with a textile coating, bright colors or with an unusual pattern, it will not be so boring to do your homework. But for the little ones, small multicolored plastic chairs will suit them; they are easy to wash, they are not afraid of any paint or plasticine.Also suitable for children are small wooden stools made of pine of the most natural and environmentally friendly material. With a special sheeting, these chairs are also easy to clean and wash.
Well, for any model of chairs, their size and functional features are important. Any chair should be suitable for height; The average seat height should be around 40-43 cm from the floor. The leading edge of a good chair always has a slight slope and a rounding for easy sitting. The back should not be too voluminous and a soft chair is not a chair, and the back of a chair should support the back in a straight position.
Related News:
We are sewing a developing textile mat for a girl
The art of wedding invitation
How to make a yellow plasticine puppy
Baby cakes for order
DIY winter house