My Wedding Makeup! A Bridal Tutorial \ Chloe Morello
Estee Lauder Bronze Goddess Summer Glow 2019 Collection
Estee Lauder's new Bronze Goddess Summer Glow 2019 collectionwas named so for a reason. As thousands of girls and women hit the gyms this spring to get their bodies in shape for the beach, some of our favorite brands are releasing their summer makeup collections that are meant to turn your body into a silky chocolate souffle that is about to melt down under the sun! Excited? So are we, especially since we can purchase our favorite bronzing products from Estee Lauder at and starting with April 2019!
The new Bronze Goddess collection has only one mission this year, to bronze and tan your body, while making it look natural. Usually, a few hours after you surrender your body to the burning sun, your skin starts glowing as if it actually bears a piece of that sunshine inside. Bronze Goddess products have been created with thatspecialGlow effect.
Estee Lauder Bronze Goddess Gelee Bronzer (.00) (Limited Edition)
Experts at Estee Lauder definitely excel in the art of naming. As you might have guessed, the Bronze Goddess bronzer has a gelee texture, which gives that extra glow when applied in a thin layer. The bronzer is a limited-edition product and comes only in one color.
Estee Lauder Bronze Goddess Powder Bronzer (.00)
If you're not a fan of the gelee bronzer, give the powder alternative a try. The powder bronzer comes in the Light, Medium, Medium Deep, and simply Deep, although the difference might not be instantly obvious to the naked eye.
Estee Lauder Bronze Goddess Summer Glow Illuminator (.00) (Limited Edition)
This is another limited-edition product that will light up your skin with natural-looking tan. The liquid illuminator comes only in one color but works well with different skin types and tones.
Estee Lauder Bronze Goddess Summer Glow Lip & Cheek Color (.00) (Limited Edition)
A 2-in-1 solution, combining lipstick and lip gloss of the same shade. You can use them together and separately.
• Fuchsia Lights
• Peach Glow
• Sunburst
Estee Lauder Bronze Goddess Summer Glow Eyeshadow Palette (.00) (Limited Edition)
The brand brings in 6 shades of glowy eyeshadow, including the season's popular – turquoise – to remind you of the clear waters awaiting you this summer.
Estee Lauder Bronze Goddess Summer Glow Multi-Palette (.00) (Limited Edition)
This is a useful trio consisting of an illuminator, blush and bronzer, an easy 3-step skin makeup that was made with Prisma Technology, a mix of hybrid liquid, gelee and powder.
Estee Lauder Bronze Goddess Summer Glow Shimmering Body Oil Spray (.00)
This glittery body oil spray is a nice addition to your makeup bag. As you start exposing more skin in summer, make sure to add the actual glow particles, locked in this spray.
Estee Lauder Bronze Goddess Summer Glow Whipped Body Crème (.00)
Not really a whipped cream, but a moisturizing cream with the scent of the Bronze Goddess, also used in the fragrance mist below.
Estee Lauder Bronze Goddess Summer Glow Exfoliating Body Cleanser (.00)
A tap into skincare, the collection includes a body cleanser for exfoliating. We all crave for a nice tan, but it's still makeup… and makeup should be cleaned… always.
Estee Lauder Bronze Goddess Eau Fraiche Skinscent (.00)
A new way of naming the fragrance mist? Well, we hope the newskinscentoffers a new wave of sensations and a final note to your summer composition.
The collection is by far not the most affordable choice in the market, but considering that you'll be using tan-like makeup products for only a few months and usually from the same line (or at least a single product per purpose), the purchase might prove more than worthy.
Photos courtesy of Estee Lauder
Written by Larisa Aslanyan
Larisa is a digital marketing expert and a content strategist. She is also immensely in love with the fashion industry, with its hues and undertones. Larisa is convinced that fashion is a delicate way of reinventing ourselves, as well as discovering and connecting to the world around us. It is artistic storytelling, where universal beauty is the leading theme.
Video: Trucco estate 2018 : effetto glow!
Estee Lauder Bronze Goddess Summer Glow 2019 Collection images
2019 year - Estee Lauder Bronze Goddess Summer Glow 2019 Collection pictures
Estee Lauder Bronze Goddess Summer Glow 2019 Collection advise photo
Estee Lauder Bronze Goddess Summer Glow 2019 Collection photo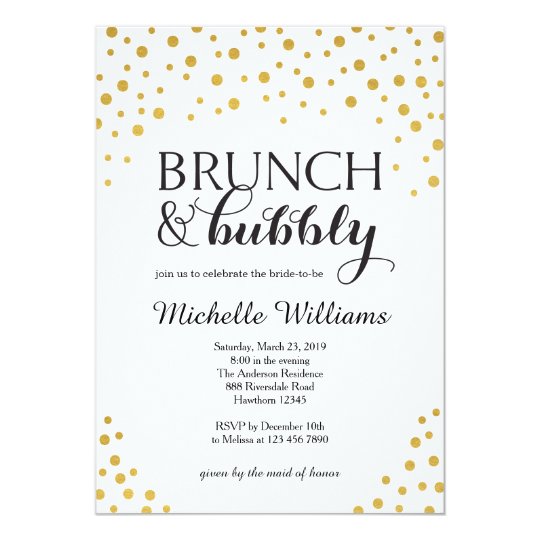 Estee Lauder Bronze Goddess Summer Glow 2019 Collection new foto
images Estee Lauder Bronze Goddess Summer Glow 2019 Collection
Watch Estee Lauder Bronze Goddess Summer Glow 2019 Collection video
Forum on this topic: Estee Lauder Bronze Goddess Summer Glow 2019 , estee-lauder-bronze-goddess-summer-glow-2019/ , estee-lauder-bronze-goddess-summer-glow-2019/
Related News
A teen who was homeless for 2 years is going to Harvard on a full-ride
How to Shop at Aldi
Style Spy: Spring Florals
How to Brine a Fresh Ham
People Are Freaking Out Over This Moms Side-By-Side Video of Herself Pregnant With Twins Versus Just One Baby
Can I Erase My Under-Eye Bags
How to Raise a Child Who Loves to Read
What It's Like to Suffer from Endometriosis, from 5 Women WhoKnow
How to Stay in Youth Hostels in Europe
How to Treat Hives Naturally
Meghan Markle Copied This Traditional Royal Habit from KateMiddleton
Date: 16.12.2018, 22:55 / Views: 41561
---