How To Identify Wild Carrot, Queen Anne's Lace - Wild Edibles
How to Identify Wild Carrot
The wildDaucus carota(also known as wild carrot and Queen Anne's Lace) is often confused with the very toxic poison hemlock (Conium maculatum), both of which are in the Apiaceae family. While the wild carrot,Daucus carota,root is edible (it is technically the same species as cultivated carrot), poison hemlock is not, and many have had near-fatal experiences when collecting supposedDaucus carotain the wild. It is essential to recognise the differences between both of these plants to ensure safety while going out to collect wildDaucus carota; collecting wild fruit and vegetables is still a common pastime, and safety must come first before anything else.
Steps
Check the scent.Daucus carotahas a carrot-like smell when the leaves are crushed or pressed, whereas poison hemlock emits a musty, rank scent similar to that of parsnips. Snip off a small sample and rub it in between your fingers. Take a quick sniff to identify the scent.

Look at the stems.WildDaucus carota, like normal farmed carrots, have fully green, slightly hairy stems that is soft to the touch. Poison hemlock doesn't have green, hairy stems, but smooth ones with purplish splotches along the length of the stem.

Examine the leaves.BothDaucus carotaandConium maculatumhave ferny, many-parted leaves, and the only difference between their leaves is thatDaucus carota'sleaves are hairy. Look underneath the leaves and there will be hairs lining the underside. Poison hemlock doesn't have hairy leaves, above or below.

Inspect the flower colour.Daucus carotais also known as Queen Anne's Lace because its white flowers, appearing in thick clusters called umbels, resembles lace in its colour and appearance. However, poison hemlock also has white flowers in umbels, so the flowers are one of the many confusions betweenDaucus carotaandConium maculatum. However,Daucus carotahas a small, red-purplish flower in the centre of its umbels, which was supposedly the drop of blood that fell when Queen Anne pricked her finger while making the lace. Poison hemlock doesn't have this red-purplish flower in the centre of the umbels.

Examine umbel shape.When in flower (bothDaucus carotaandConium maculatumbloom at the same time), the umbels form as tiny buds, then they spread out to form an umbrella shape, hence 'umbel'. The shape of the umbel varies between wild carrot and poison hemlock, however. The former's umbels have a flat top and are usually densely formed, while the latter has a looser formation and the top is slightly rounded.

Examine the umbels after flowering.Once the flowers have been pollinated, the petals will fall and the seeds will begin to develop. During this phase, bothDaucus carotaand poison hemlock will have browning umbels, but wild carrot's umbels curl up like tumbleweed while they brown and mature, whereas poison hemlock's umbels brown in the same, umbrella-like shape.

Look underneath the developing and flowering umbels.Daucus carotahas distinctive, three-pronged bracts appearing at the base of the main umbel and the individual flowers, but poison hemlock simply has parting umbels without these bracts. In fact,Daucus carotais the only species in the Apiaceae family with these bracts.

Take caution still, because you will never be completely sure about each plant.Perhaps wild hybridising betweenDaucus carotaand poison hemlock produced a new plant, or maybe an animal had simply bitten offDaucus carota'sbracts, and so on. Always take caution, and even if you may think it is definitelyDaucus carota, check first with a plant specialist.
Community Q&A
Ask a Question
200 characters left
Include your email address to get a message when this question is answered.
Warnings
Always wear protective gloves when handling any wild plants, which could have spines, poisons, thorns, burrs and stings. They may also have infections or diseases that may harm your own plants.
EvenDaucus carotahas its own risks. In some places,Daucus carotais considered a weed, and subsequent wild generations may develop traces of sprayed herbicides such as glyphosate. Also, excessive consumption of wild carrot can cause effects such as negative neurological symptoms, which have been observed in several people. Despite that, the occurrence is very rare and consumption of wild carrot is normally considered to be safe.
Video: Poison Hemlock vs Wild Carrot
How to Identify Wild Carrot images
2019 year - How to Identify Wild Carrot pictures
How to Identify Wild Carrot recommend photo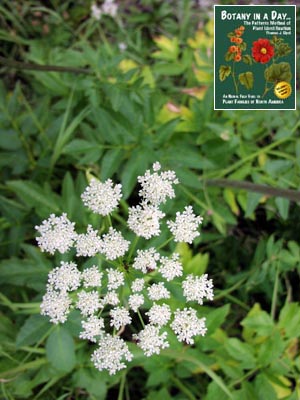 How to Identify Wild Carrot pictures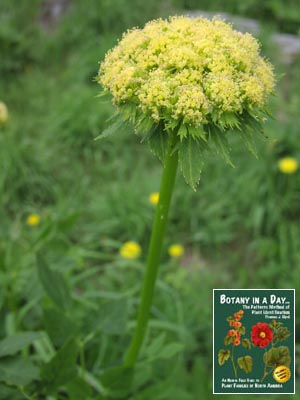 How to Identify Wild Carrot new images
images How to Identify Wild Carrot
Watch How to Identify Wild Carrot video
Communication on this topic: How to Identify Wild Carrot, how-to-identify-wild-carrot/ , how-to-identify-wild-carrot/
Related News
Dorraj Footwear
How to Motivate Lazy Students
DIY Style: Green Beaded Dangling Earrings
Lawmakers to NY Docs: Screen All Baby Boomers for Deadly Liver Disease
Cd20 Results from Everyday Health
Everything We Know About The Fantastic Beasts Sequel So Far
Public Speaking Tips for Students
Tom Ford Tells His 4-Year-Old Son His Dinosaur Shoes Are Tacky
Alice Olivia FallWinter 2013-2014 RTW – New York Fashion Week
5 Reasons Why Your Feet Are Swollen
Largest ObGyn Group Backs Annual Mammograms in 40s
Exactly What I Ate To Get My Anxiety Under Control
Gucci's Resort 2019 Collection Hits Stores and Already Has an Ad Campaign
How to Prevent Scaly Skin
Date: 03.12.2018, 07:56 / Views: 53153
---