Building Vocabulary for Kids
How to Increase Your Child's Vocabulary
Steps
Reading to Increase Vocabulary
Read out loud to your children.

Reading out loud to your children is the most effective way to increase their vocabulary. The vocabulary in picture books is more extensive than the vocabulary you can introduce in regular conversation. Picture books include more uncommon wordsand demonstrates the proper context for the word.

Reading aloud will also stimulate more conversation between you and your child. It is more effective for building vocabulary than other interactions you have with your child.

Allow your child to choose the books.

Reading is most effective if your child is interested in the topic. You want your child to enjoy reading and see it as a fun activity.Think about your child's interests and find books that address them.

Reading aloud is also a nurturing activity that creates a bond between you and your child.
If your child develops a love of reading when young, they are more likely to enjoy reading as they get older.

Interact with your child while reading.

As you read, describe the pictures. Ask your child what they see and what does it mean. At the end of the story, ask your child what the story meant and what they liked about the story.

Allow your child to turn the pages of the book.
Try to connect parts of the story to your child. For example, if the character in the book has a bicycle, you may say, "you like to ride your bike just like ___."
You can also provide explanations that are not in the book. If one of the characters laughs, you may say, "She was laughing because she was very happy."

Choose challenging books.

Read books that would be difficult for your child to read independently. Discuss words that are new and interesting. Try to relate those words to your child's life and give examples.

If your child is old enough, ask them to come up with a way to use the word.
Try to use the word in your daily life or challenge your child to use the word as many times as possible during the day.

Have your child read independently.

If your child can read on their own, encourage them to read. Children who read have larger vocabularies than children who do not.Reading does not have to be exclusive to books. Magazines, newspapers, and any other items your child is interested in should be read as well.

Encourage your child to keep a dictionary nearby and look up words that are unfamiliar.
Using Activities to Build Vocabulary
Play word games.

Games such as Scrabble, Scrabble Jr., Upwords, Boggle, Boggle Jr., and Banana-grams focus on words and help build vocabulary.Games are a fun activity that makes learning fun. Your child may not even realize that they are learning.

Crossword puzzles are also good for linking words and their meanings.
You can purchase these games from a store, online, or check them out from your local library.

Talk through your daily activities.

As you go through your daily routine, talk about what you are doing. If your child is old enough, ask them about their day and encourage them to ask you about your day. Talking through activities helps your child connect words to actions.

If you are washing dishes, you may say, "I am washing the dishes in soapy, warm water."
It does not matter how small or insignificant the task seems. Provide some narration.

Take your child to different places.

Every time you go places, talk about what you see and experience. Discussing your new surroundings will introduce new words that may not come up at home or school. Walking around your neighborhood, riding in the car, visiting the zoo or a museum, or even a trip to the grocery store present an opportunity to learn new words.

Ask your child questions about what they see or bring certain objects to their attention to stimulate conversation.
If you are at the grocery store, you may point out different fruits and vegetables with unique names. You may discuss different food groups.
Teaching New Words
Use adult words with your child.

When you speak to your child, talk to them as if you are speaking with another adult. There is no need to "dumb down" your speech so your child understands. Encourage your child to ask a question if they do not understand something that was said.

Children who engage in or listen to higher level conversations have better vocabularies and better reading skills later in life.
Use a more advanced word when possible. For example, instead of "happy," you may use "jovial" or "ecstatic."

Relate new words to known words.

It is easier to learn a new word if it is related to a word your child already knows. For example, if your child already knows the word "vegetable" and "carrot," it can help them learn the word "broccoli." If your child knows the word "mad," it will help them learn the word "upset."

You can also teach words that are related to a similar concept. If you are discussing farms, you may talk about all the different things that relate to farms. This way your child will understand that association between these words and will be more likely to remember them.

Use the words in conversation.

Repetition is important when learning new words. Use the word on multiple occasions and in different scenarios. It is better to focus on a few words instead of trying to introduce a bunch of new words.

Your child will understand a word before they are able to actually use them.

Teach words based on your child's learning style.

Your child will learn best if you cater to their learning style. Your child may learn best by listening, doing, or seeing. Try different methods to see what works best.

If your child learns by listening, introduce new words through conversations. Talk about what words mean. You may even use rhymes or riddles to learn.
If tour child learns best by doing, have them act out words using facial expressions and gestures.
If your child learns best by seeing, use objects and drawings to learn words and their meaning.
Community Q&A
Question

How can a teacher teach a learner new vocabulary using a story ?

wikiHow Contributor

Community Answer

Read a story together that is above the students reading level. The teacher can read with the student and spend time on the words that the student does not recognize. Ask the student if they know what the word means. Explain the word to them and give examples of other ways to use the word. Continue to use that word throughout the day or for the rest of the week.
Ask a Question
200 characters left
Include your email address to get a message when this question is answered.
Remember to make the focus on fun and curiosity, rather than having your child memorize words.
Try many different games and techniques-- children have many learning styles.
Some children are quicker to pick up language than others, so be patient.
Video: Toddler Speech & Vocabulary Activities(Collab)
How to Increase Your Childs Vocabulary images
2019 year - How to Increase Your Childs Vocabulary pictures
How to Increase Your Childs Vocabulary recommend photo
How to Increase Your Childs Vocabulary photo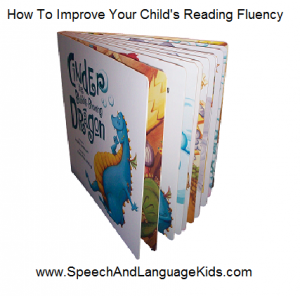 How to Increase Your Childs Vocabulary new pictures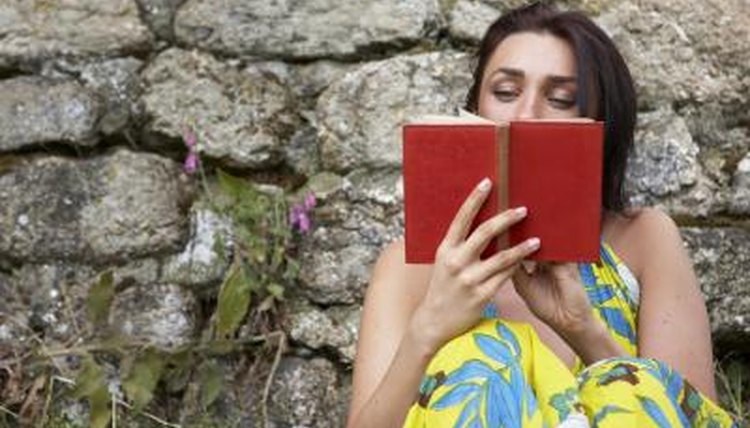 foto How to Increase Your Childs Vocabulary
Watch How to Increase Your Childs Vocabulary video
Forum on this topic: How to Increase Your Childs Vocabulary, how-to-increase-your-childs-vocabulary/ , how-to-increase-your-childs-vocabulary/
Related News
10 Best Ways to Avoid Foodborne Illness
How to Choose Plants for Outdoor Containers
9 New Ways to Tone Up with Dumbbells
How to Charge Your Bose Soundlink Mini
Betsey Johnson Takes A Stand Against BreastCancer
51 Stunning Medium Layered Haircuts Hairstyles That Will Turn Heads
Cefdinir Reviews
Extinguish Exercise-Induced Heartburn
How to Kill Ants in Your House
Q: Ive had surgery for breast implants. Will I be able to breastfeed successfully
Vind jij stukjes in je eten vies Dit is het bewijs dat je je niet aanstelt
How to Get Your Daughter to Do What You Ask
Date: 09.12.2018, 02:07 / Views: 92571
---