How to make a tank of money
In this master class, I will show you how to make such an original gift for a real man - a tank of money. For this we need souvenir jokes, jokes - they can be bought in handicraft stores. Such a money tank will be an excellent craft for May 9, February 23, or a birthday present.
Believe me, if your man served in tank troops or just a specialist in the game of "tanchiki", then consider that you guessed the gift).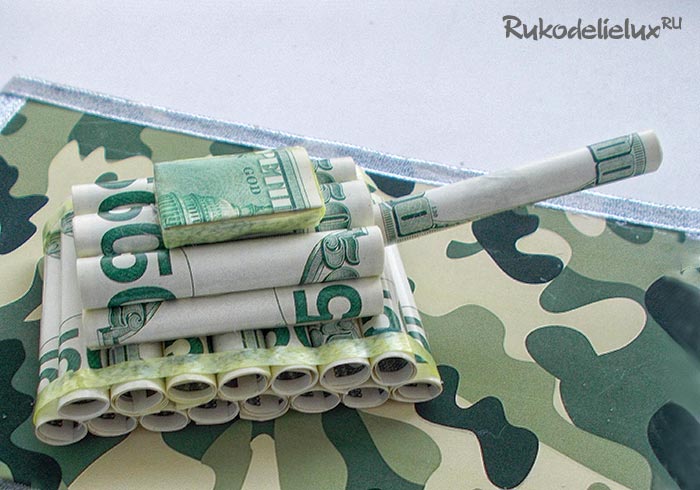 Tank of money with your own hands
Required Materials:
Denominations (dollars, rubles), preferably green - 25 pieces
A glue gun.
Tape for packing flowers (gifts) - 20 cm (width 0.5 cm).
Colored base (background) - A5 size.
Bottom stand (cardboard, plastic) - A5 size
Gray shiny ribbon (shir.1sm) - 40 cm.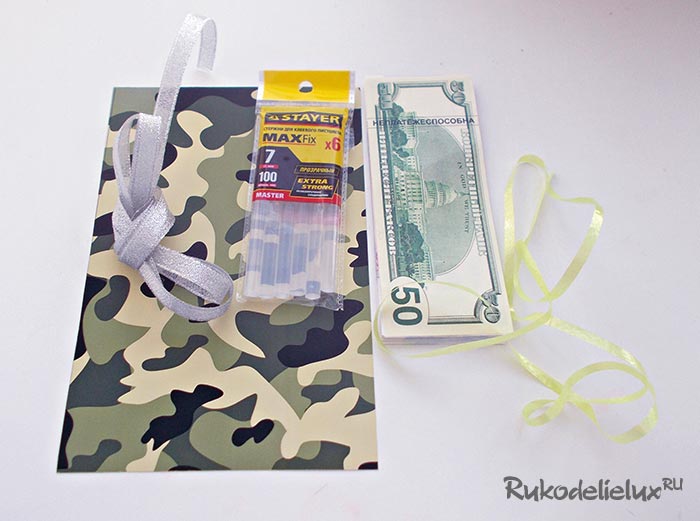 Take banknotes. Roll them up. It is better to make the tubes volumetric and large, so less will leave bills.Just do not tighten them too tightly.
For tracks, we need 8 bills for the first row and 8 bills for the second row.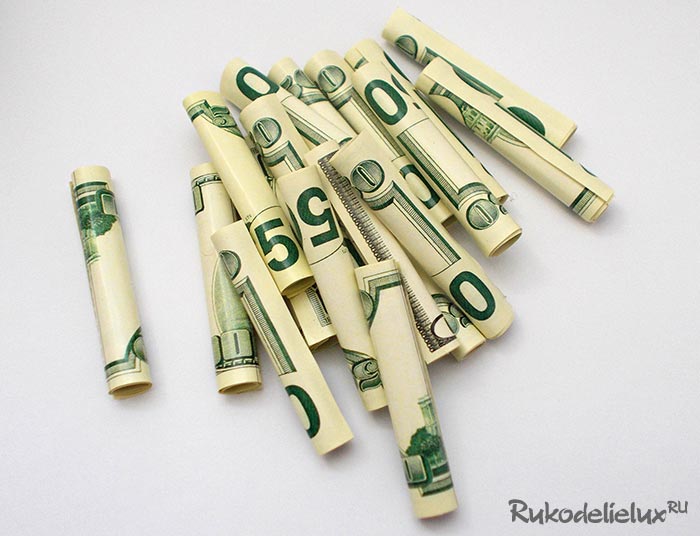 We glue together the first row.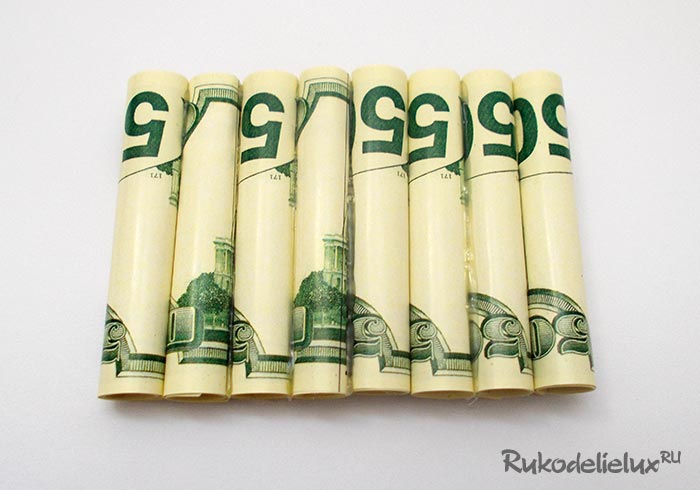 Then we glue the second row tubes from above. Please note that the second row does not start at all from the edge, you need to retreat a little to get a bevel, like a caterpillar.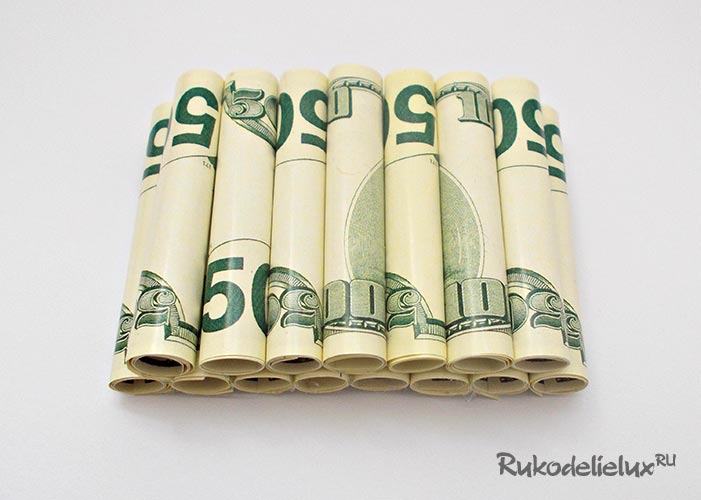 Now we will take up the turret of the tank. Take 4 money tubes and stick them on top of the tracks, placing them across.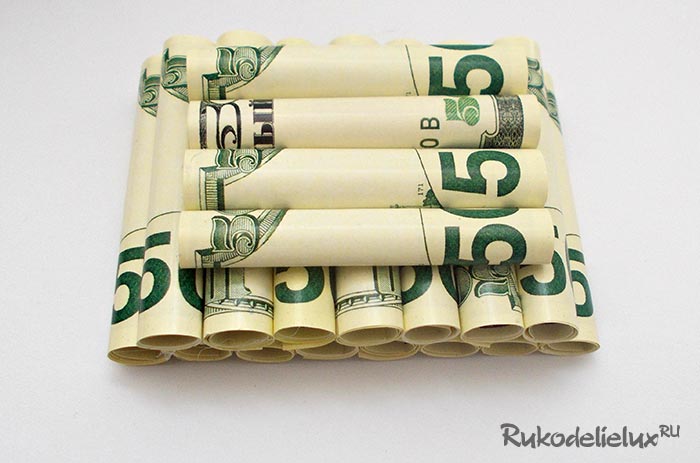 Then just glue the second row.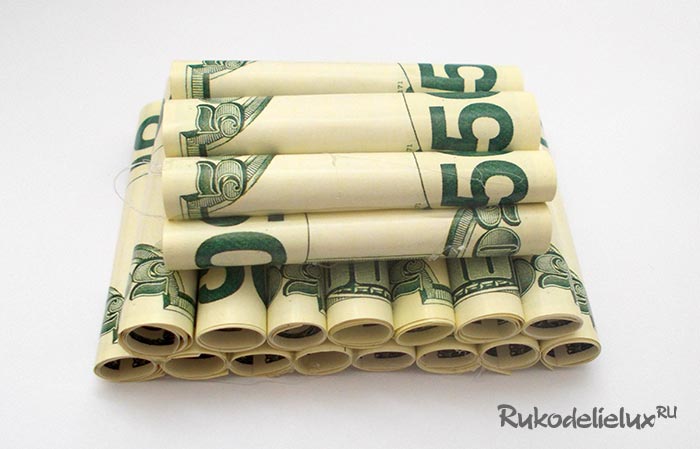 In order to make the hatch we need one bill. Cut it in half. Then fold each halve 4 times. Fix the folds with glue.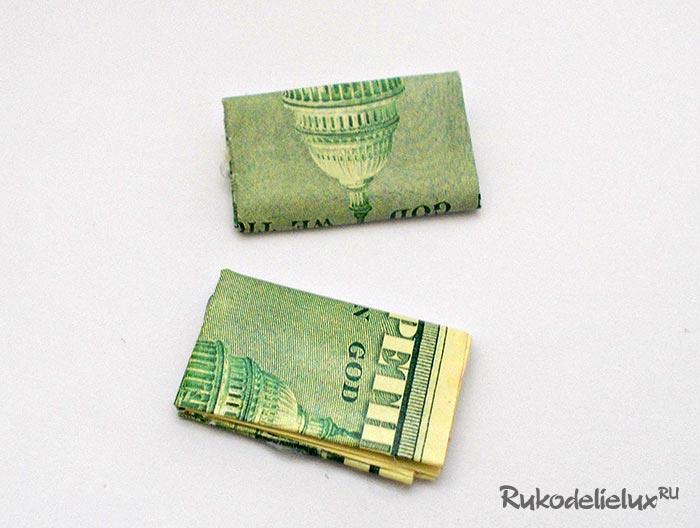 We fold them together and glue them.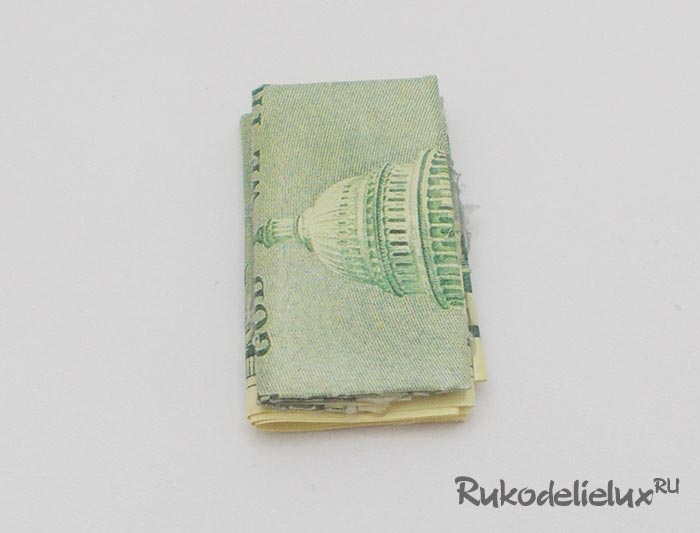 Glue to the tower with the gun.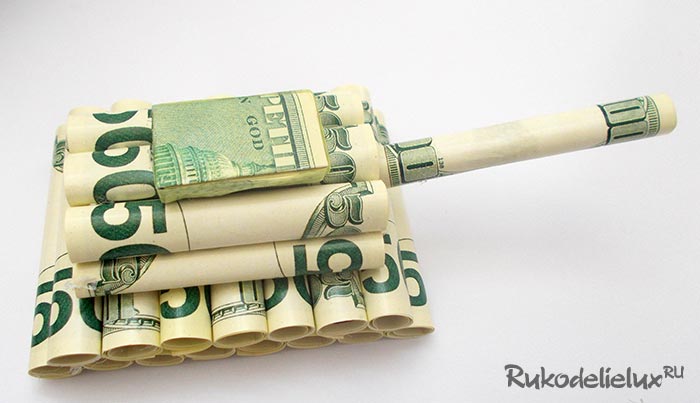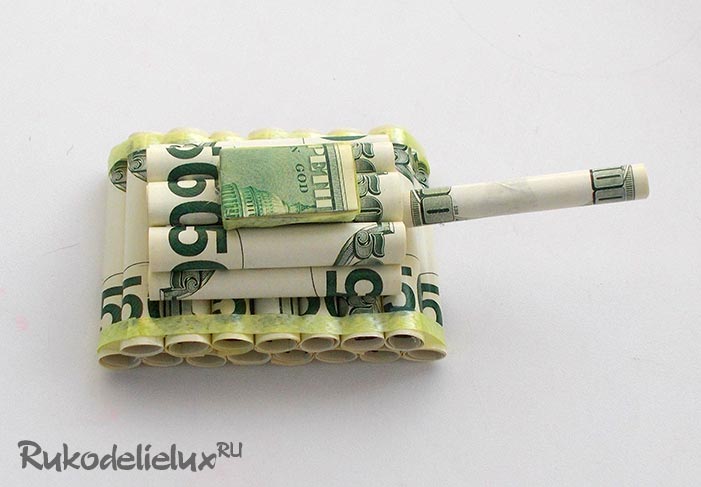 Now we take a colored background for our tank. We glue a shiny ribbon around the perimeter.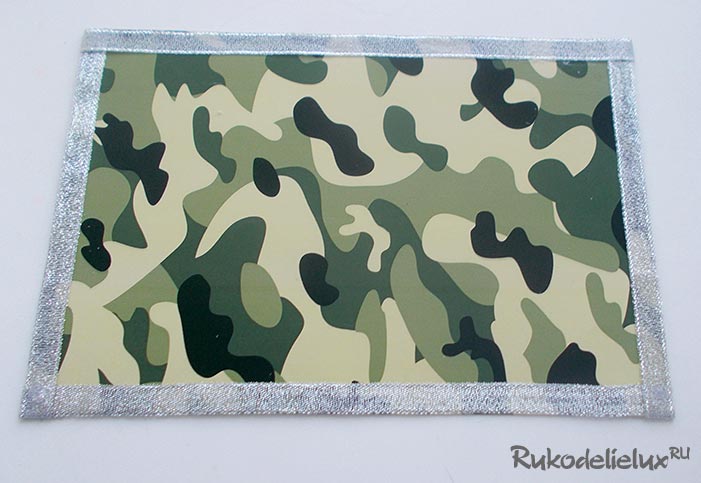 We place the tank in the center and fix it with glue.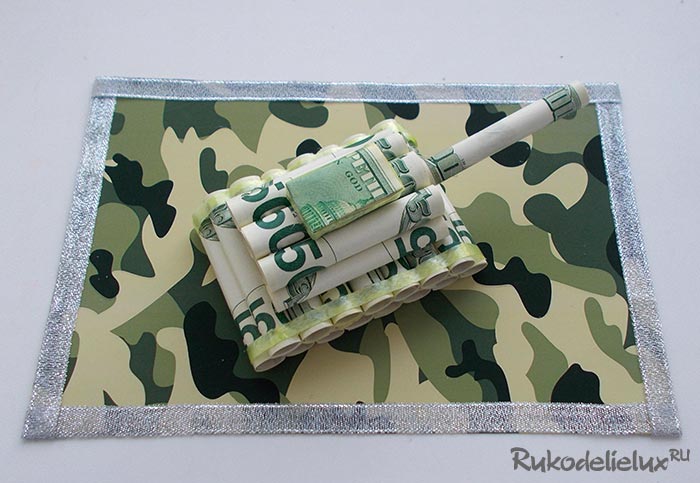 Our gift is ready! You can paste it to a dense base, add a card or bow.
Or you can simply pack it in a transparent gift bag.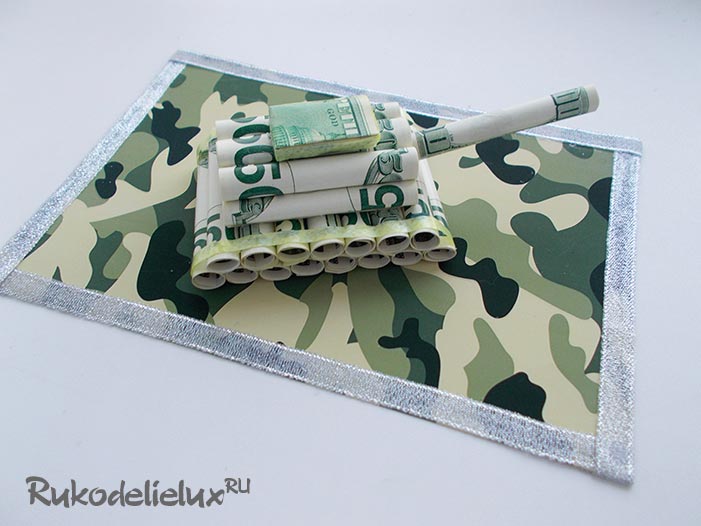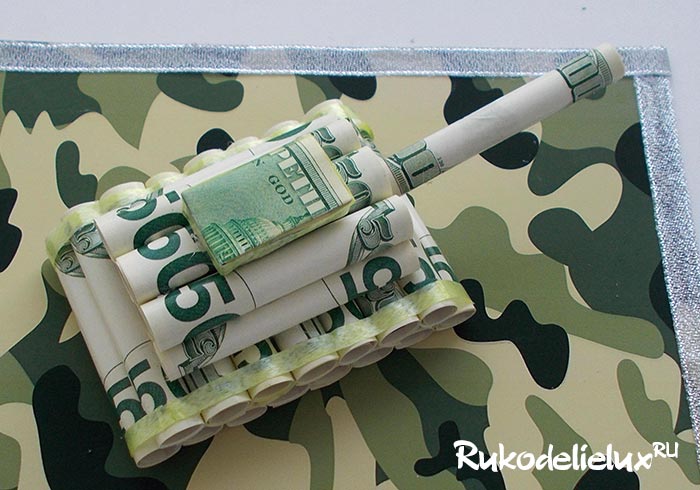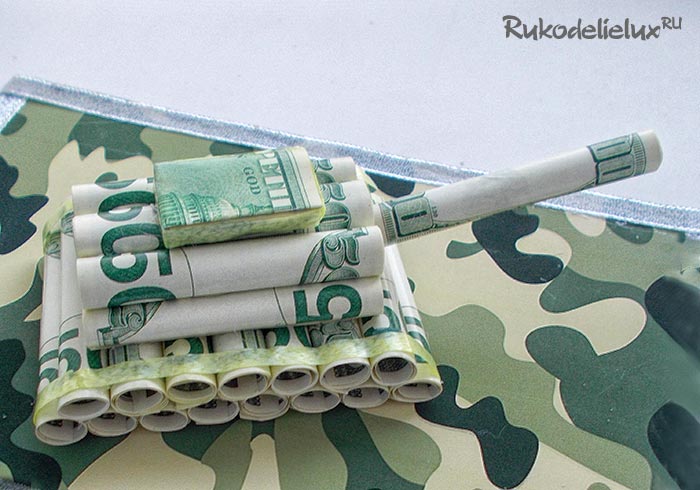 The author of the master class Dranichnikov Elizaveta.
Related News:
And you know how to cook fish shakers?
How to make a claw (claw) from paper
Paper Swan Box
Bathroom Color Solutions
Creative Gift Wrapping Paper
How to harden a screwdriver bit