Paper pompons in the interior
Paper, Other, For Friends, For Favorite, Gifts, For Women, Workshop
I'm a big fan of pompoms made of paper. In my childhood I always made these little wool pompons, it was so funny. Since that time a lot of time, but the love for these fluffy balls has not subsided. They can decorate any interior, there is a huge selection of paper from which pompons are made. They are great for decorating the interior for the holidays, long-term use of paper pompons is not desirable, as they painfully like to collect dust.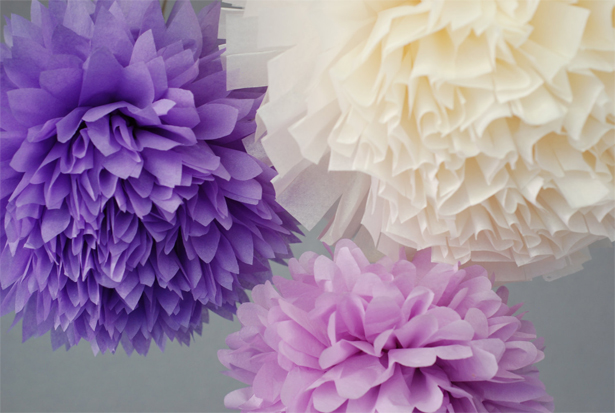 You can make them yourself, this is very fastand all you need is paper and a pieceof wire. Learn how to make paper pompoms with your own hands, you canHERE.
For your inspiration, I gathered a few ideas for using paper pompons in the interior, I hope the idea will be useful and you will use them at the next holiday.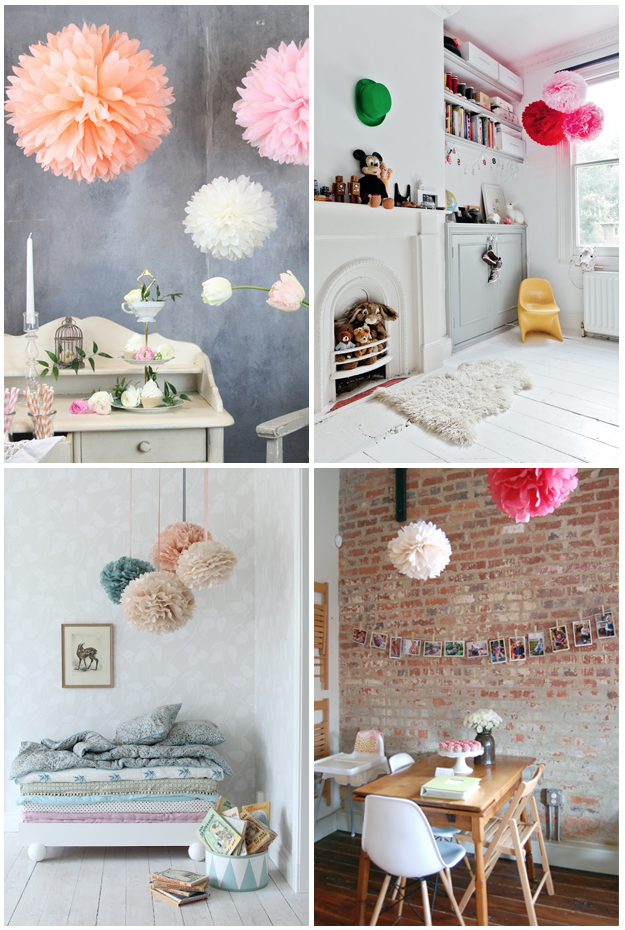 Very simple and simple decor element that anyone can make. And its result is unique, intricate, colored balls, with which you will transform an interior or a party. Paper pom-poms with their own hands made of crepe or tissue paper are inexpensive, but very effective way to decorate, for example, a wedding. Special skills are not required, and it will not take much time.
Such delicate and fluffy paper pompoms look light and airy! They can be used both as a hanging décor and for decorating a table, for example, to decorate napkins, or chairs at a party.
Related News:
Pocket winter fishing rod
Banana-Pineapple Chicken
Christmas crafts with children
Do-it-yourself kitchen furniture restoration
Original charms with their own hands
How to buy a hammock to the cottage: some useful tips
Tricolor Rose Hair Decoration