What is digital detox?
It is a pity that there are no statistics on those people who cannot dine quietly at home, unless they are in front of the computer screen, they are afraid to make an appointment, if the interlocutor has a phone off, or they go to new places only to update Instagram or Foursquare. Dependence on gadgets and the Internet is much closer than we think, and entails not so joyful consequences (in addition to the view, spoiled by looking through the tape of social networks in the dark under a blanket). According to scientists, many of us now spend more time on the Web than in a dream, which can turn into burnout syndrome, depression, insomnia, and other disorders.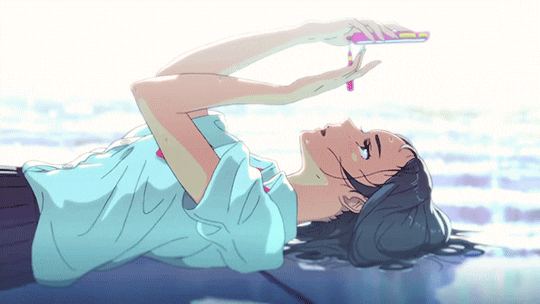 All developed countries are now suffering from hyperinternet activity, and in some of them, so-called digital rehabs are already actively and formally operating, where anyone can get a legitimate rest in privacy from the phone, computer and the Internet. The very fact of the existence of such "camps for adults" may suggest that this is just another trick to make moneybut at the same time, it is worth noting that the market for mobile applications and social networks is growing, the number of accounts is increasing, and one day you realize that without the Internet you can no longer talk to your grandmother, nor make a puree soup, or find friends.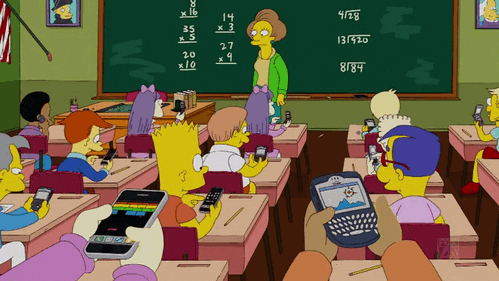 How to understand that you need it?
It sounds trite and ridiculous, but here everything is like with an "overdose" of sex: as long as you feel in harmony with yourself and do not harm others, you will not be called an ambulance. But everything has an adequate framework that determines your lifestyle, age, profession. For example, one of the "vacationers" of digital rehab, 30-year-old David from Switzerland, admitted that at one point he realized that he was in a "connected" state all the time when he was not sleeping.

With waking up, he immediately checks messages and a tape of friends, reads the news on the tablet at breakfast, then listens to music in the mobile application on the way to work and in the office he sits on the Internet again until the evening to come home and relax ... on the Web.
Another visitor to such a rehab, Emily from London, said she decided on a digital detox after she began to "burn out" at work and could not escape the constant sense of fatigue, either by a daily 8-hour sleep or even a vacation.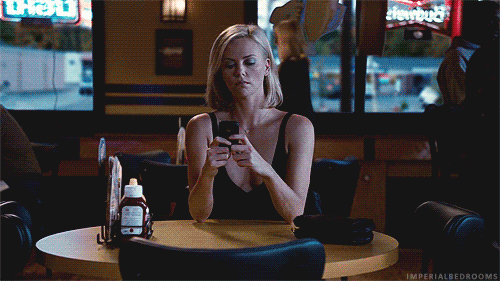 The coordinator of such an "emaciated camp by the Internet" says that smartphones and tablets work on the principle of conductors of positive emotions. So you squeaked something in your pocket, you saw a message, a photo or an update and you feel happy, although in fact you're getting 90% unimportant and unnecessary information (and it's not a secret to anyone). , also advertising). Suspended on Instagram of well-known personalities will immediately understand what the previous sentence is about.
As a result, you stop focusing on really necessary and pleasant things, your productivity decreases, but you don't feel at risk, because virtual reality replaces real and even more exciting than the last.
How to follow digital detox?
The principle of digital detox is to replace the fear of missing out, or the fear of missing something, on the joy of missing out, or the joy of the fact that everything superfluous passes by you, and only what concerns you personally remains. In practice, it is not as easy as it seems, and it is better to start not just with a brave statement "Everything, my mobile phone infuriates me!", But with an analysis of the usefulness of the time you spend in it.In other words, it's best to start with a feeling of guilt: "Well, I sat on the Web reading the news, but I could ride a bicycle before going to bed!" Or "Why did I spend so much time on this dating app and missed - for this party of my friends? "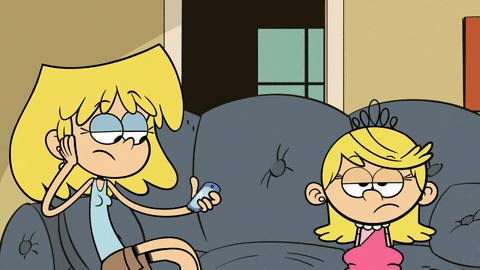 Changes do not begin with a willful decision to turn off the modem, but with the realization that most of the information you receive on the Web really did not concern you in any way, but artificially created a certain emotional background when you were touched by the video with the pandas or were upset by the news about Syrian refugees. And then you can decide for yourself whether on the next holiday you need to ask at the reception the access code to the wireless network and whether it is worth staying at home on weekends under the pretext "the weather is not very good, it's better to see what is on the Internet".
What are the benefits of digital detox?
1. You become calmer
This thing no longer vibrates in your pocket every ten minutes, and you do not feel in a state of perpetual watch for all the events that take place on Earth.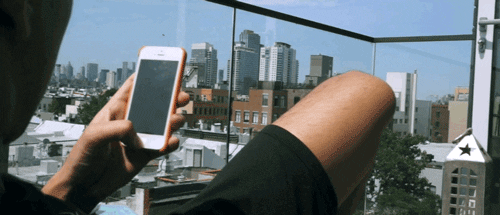 2. You think more
Above what is happening in your life and in your relationship, and not in distant countries where elections are now, the Olympic Games, fashion week or a gay parade.
3. You are immersed in what you are doing.
Whether it is sex (especially for those 10%!), Conversation with a friend or mother (oh my God, you listen to them, because there is nothing left), and even less often you miss the milk on the stove.
4. You find interesting outside the World Wide Web
Inexpensive sessions at the cinema in the background, conversational clubs, yoga in the parks ... It is possible that there will be so many events that you will even have to schedule yourself a week on a piece of paper (because you no longer use the Notes and Calendar applications) .
5.

Related News:
Rainbow Bottle
Homemade soft cheese
Appliqués from cockleshells with their own hands
Bell with a bouquet
Salt Dough Valentines