What to give a man?
We, the girls, constantly the question arises what to give a man. Before you choose any gift, you should ask a few questions.
Question 1: What is the position of a person in your life? A man can be your husband, or just an employee of the company where you work. Depending on this, you can decide whether you need to choose an expensive gift, or donate something smaller. Also, based on this issue, the choice is decided: to give a person something really necessary, or to give a symbolic thing (you don't give your employee a gift that he doesn't use; if you know this person enough, you will choose standard things , which certainly will remind you of the useful and necessary gift of your employee).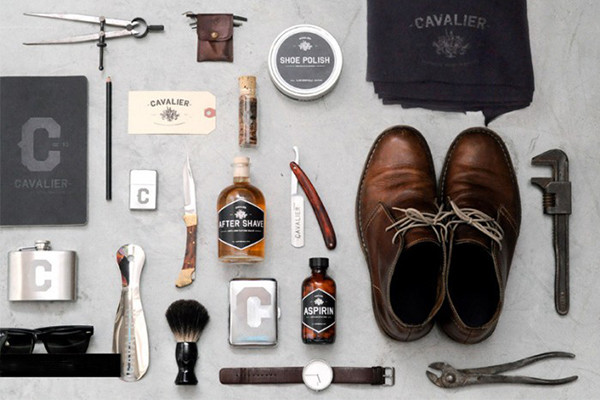 Question 2: which holiday are you going to do? For example, on February 23, the option of buying an inexpensive item would be quite appropriate.such as . For birthday, the choice of options is more extended, a birthday (or, for example, an anniversary) will be an occasion not to skimp on an original gift.
Question 3: who does he work, what does he like? Such information will give you more options in choosing a gift. For example, he likes to cheer for some football club. I think the tickets for the long-awaited match of this team will be suitable as a good gift (but it is worth asking his friends before that, maybe they managed to buy him tickets for the same match). In the field of men's hobbies to pick up for us girls, things are quite problematic. For example, more than half of the females do not know the intricacies of fishing. Therefore, as far as your knowledge is concerned, try to choose what you really understand at least a little bit (a book can be a good alternative: for example, a person is interested in rare cars, he even showed you his collection of pictures of cars, so why not donate a good encyclopedia of rare books especially, he showed you all his "stocks of information", that is, you know what he does not yet have in the collection). With absolute ignorance of what he enjoys,you can give accessories for work (for example, a beautiful diary, a desk clock, or an accounting calculator).
So, you go to the store. But you still do not know what to give him: in order to please, and not to overdo it. If you are giving a gift to your employee or friend, try not to choose gifts "with hints" if you do not have any feelings, and even more so if he has a wife. This is especially true of the feast on February 14. Also, a friend or employee should not give things that depend on those qualities that you can not accurately determine "by eye" (to buy a shirt you need to know the size and his favorite color schemes). If you are close friends, then you can present a comic gift, but determine whether he will be offended after this surprise, you should assess his character in advance. If your friend smokes, you can give him a beautiful lighter, ashtray.
If you need to congratulate your boss on a significant holiday, then the best option would be to buy an expensive pen, let him be pleased to sign business contracts and remember you with kind words.Or, another option may be a gift to the boss from the whole team. The larger the team, the more options and opportunities. Not every employee will be able to buy something worthwhile without copying the idea of ​​his neighbor on the desktop. With a joint gift, the boss will really see you as a friendly team that you can always rely on.
The choice of men's perfumes is very difficult, so try to pick up a less specific scent for him. A leather wallet will be a good gift, but don't forget to put a banknote there in order to attract money to the future owner. The standard gift is also a casket - lately, caskets — books that perform the functions of a safe with a key and books with a secret — are increasingly flashed on the shelves of stores. The gift is souvenir, but still very efficient.
Again, it is worthwhile to talk about souvenir gifts: this option is suitable for symbolic holidays, and will serve as a wonderful reminder to your boyfriend about a particular event in your life together. But there is a kind of men who are very skeptical of any kind of souvenirs, so before you buy a souvenir,ask yourself: will it serve only as an object for dust accumulation, or will it really serve as a symbol, talisman, reminder?
You could not buy anything, and what to do? It remains the last option: to give him money in an envelope. Many people do this because only the person himself knows what he needs, thus the guests do not "take the blame" for donating an unnecessary thing. The option is very simple and suitable, but before you make a choice between jogging around the shops or a simple gift in the form of money, think: maybe it will be more pleasant for a person to unpack an unexpected surprise with all the guests than to just get an envelope with a completely guessed gift.
Related News:
Simple dandelion jam
Replacing the ceiling wiring
Picture of coins Money Tree
Toy Turtle
Stool
I realized this was too late. Feedback on Colosseum mattresses
Marshmallow Hot Chocolate
Rose for hair